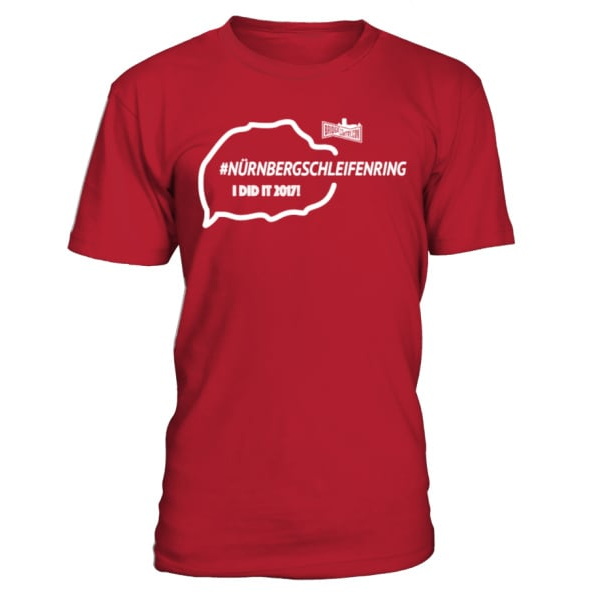 Limited Edition Nürnbergschleifenring
Buy now
OFFICIAL NÜRNBERGSCHLEIFENRING T-SHIRT!
Because it's a circuit in Germany and it's cool!
Get your own
EXCLUSIVE
BridgeToGantry.com T-shirt or hoodie, with the official Teezily money-back guarantee.
NOW AVAILABLE IN THE FOLLOWING STYLES:
• Great College-style Hoodie
• Quality Men's T-Shirt
• Long-sleeve T-Shirt (for trackdays and chilly Spring mornings!) plus... • A **NEW** V-neck men's T-shirt!
IMPORTANT! PLEASE CHECK SIZES ON THE LINK! Teezily have a Money-Back-Guarantee if you're not happy, but they cannot reprint this design if you select the wrong size. Sorry!
Buy now